Development
·
Oslo, Norway
Game Developer
House of Math is looking for a talented Game Developer that can help us code and develop fun, educational games for our gamified web portal! 
Your role at House of Math:

Create structured and performant code for our games
Plan and develop game systems together with fellow developers and designers
Plan and execute on project milestones and timelines
Participate in all aspects of the project life-cycle, from design to release
Production of documentation that can be used by other developers
Troubleshooting, testing and fixing bugs
Qualifications:
A strong foundation in programming languages such as C# or JavaScript•
Experience in game development and ability to finish a project from A to Z
Development experience in a game engine (PlayCanvas a big bonus!)
Experience with development for multiple platforms (web, mobile, desktop)
Knowledge of 3D and 3D character animation
Familiar with working in an agile development environment
A portfolio to showcase your skills
Experience with web development, game design or gamification is a bonus


We think you are:
Adaptable and cooperative
Hardworking
Self-propelled, solution-prientated and helpful
Take ownership of the tasks you have been assigned



Who are we?

House of Math is a rapidly growing EdTech company on a mission to build the #1 Mathematics platform in the world. Everything we do is driven by our purpose: "Knowledge empowers people and strengthens society". We offer everything you need in one place, so that you can explore, understand and learn in a way that fits you. We know that learning is NOT a linear path, but a myriad of paths linked together. www.houseofmath.com offers exactly that – the opportunity to learn what you want, when you want it.

We love coming to work, and all together we are 200+ people striving to give everyone easy access to learning mathematics across the world! The core team at House of Math consist of 30+ passionate people, from mathematicians, programmers, pedagogs, game developers, designers, animators, marketeers, social media experts and a management team, as well as an expert panel of teachers and professors accompanied by our SWAT-team and Board of Directors. In addition, House of Math have more than 180 mentors (and counting) that help people learn every single day.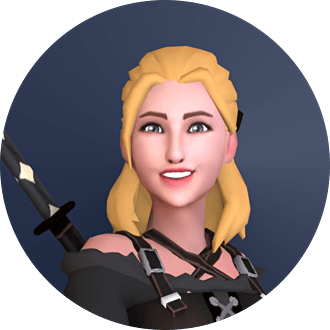 Development
·
Oslo, Norway
Game Developer
Loading application form