International Tutor-on-Demand
We usually respond within a day
Well Paid and Flexible Job as Math Tutor
The newest EdTech in Norway is looking for more tutors – do you want to join our team?
Edtech is short for educational technology, and House of Math is currently developing the leading online portal for mathematics in Norway. We have over 845 000 registered users across 243 countries. As a part of this, we need more committed tutors with the ability to communicate the subject matter in an efficient manner. We seek skilled and motivated tutors from across the world for tutoring in the subjects of mathematics, physics, chemistry, economy and statistics.

On our math portal, www.houseofmath.com, you can find everything you need to improve in mathematics, including a chat manned by our tutors. At the moment we are searching for international tutors who can be a part of Tutor-on-Demand. Tutor-on-Demand includes both private tutoring, short video chat sessions, and online chat. Read more here: https://www.houseofmath.com/me...
In the chat, you will be answering math-related questions in English. You must be able to answer questions from all mathematical levels in high school. In the future, with our increasing internationalization, you will also have the opportunity to tutor students one-on-one.
 
Your opportunities with us:
A varied, exciting and flexible workday.
A competitive hourly salary.
An engaging and supportive administration that enables you to focus on your tutoring.
The opportunity to participate in new and exciting projects in the online portal if you are familiar with LaTeX or programming.
We supply you with resources you can incorporate into your tutoring.
Great teamwork within an invigorating team of tutors.
A fully remote position with flexible work hours.
This position requires you to have a clean criminal record. We would like you to have the following experience and abilities:
Higher education from a college/university or you are a student within the subjects you wish to tutor.
You can communicate clearly and fluently in English.
Conscientious and eager. 
A burning interest in the subject matter.
Good social skills.
A good understanding of didactics and the ability to communicate clearly.
Previous experience with tutoring will give you an edge.
To be considered an International Tutor you must live outside of Norway. Norwegian speaking candidates based in Norway are encouraged to apply for the Norwegian Tutor position. 
About the application process:
Send us your CV, cover letter, and grades from high school up to today. Applications with missing documentation will not be considered. Qualified candidates will be contacted for a short phone call with one of our recruiters prior to a possible interview.  
House of Math employs more than 170 tutors today, and we are excited to welcome even more! We look forward to hearing from you!

Our core values are: I am helpful, agile, courageous, curious, engaged and I have integrity.
Our vision is: Easy access to learning.
Our purpose is: Knowledge empowers people and strengthens society.
Department

Role

International mentor

Remote status

Fully Remote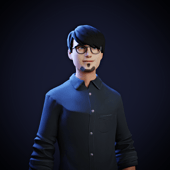 Contact
Danish
Recruitment Team – Mentoring
International Tutor-on-Demand
Loading application form